Staff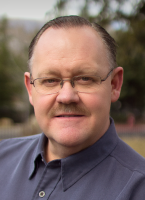 Dr. Joe K Taylor
Senior Pastor
Office: 775-827-3227
E-Mail:

Pastor Joe is the Senior Pastor of the church and he has been with South Reno Baptist Church for over 20 years. He is married with 4 grown children. He has a M.Div from Southwestern Baptist Theological Seminary and a D.Min from Golden Gate Baptist Theological Seminary. When not at the church, Pastor Joe enjoys dating his wife, camping, tinkering in the garage and reading. His favorite food is "yes" and his favorite Scripture passage is Acts 20:24.
"But I count my life of no value to myself, so that I may finish my course and the ministry I received from the Lord Jesus, to testify to the gospel of God's grace."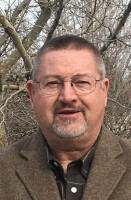 Timothy Patton
Associate Pastor / Administration & Education
Office: 775-827-3227
E-Mail:

Pastor Tim is the Associate Pastor of the church responsible for Education and Administration. Tim and his family have been with South Reno Baptist Church since February of 2000. He has degree from LSU Shreveport and a M.Div with Emphasis on Christian Education from New Orleans Baptist Theological Seminary. With 3 grown kids, Tim's favorite thing to do when he is not working is fishing. His favorite food is steak and his favorite Scripture verse is 2 Peter 3:9.
"The Lord does not delay in His promise, as some understand delay, but is patient with you, not wanting any to perish but all to come to repentance."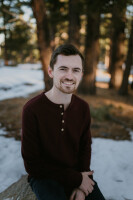 Joey Montoya
Student Ministries and Worship Pastor
Office: 775-827-3227
E-Mail:

Joey is our Student Ministries and Worship Pastor here at SRBC. He is so excited to minister to our young adults and youth, as well as lead us in music! He has a Bachelor of Science in Psychology: Christian Counseling from Liberty University and is completing his M.Div through Southwestern Baptist Theological Seminary, online. Joey and his wife, Hannah, are very active at SRBC and have enjoyed being involved in various ministries here. His favorite food is Fettuccini Alfredo and His favorite verse, as of late, is Psalm 27:4 (NASB):
"One thing I have asked from the Lord, that I shall seek: That I may dwell in the house of the Lord all the days of my life, To behold the beauty of the Lord And to meditate in His temple."
Kim Sperling
Preschool/Children's Coordinator
Office: 775-827-3227
E-Mail:

Kim and her family have been attending South Reno Baptist Church for over 20 years. Kim has a B.A. in education from Averett College (now Averett University). Her desire is to guide children to know Jesus Christ as their personal Lord and Savior. When not at the church, Kim enjoys reading. Her favorite kind of food is "comfort food" and her favorite Scripture verse is Zephaniah 3:17.
"The Lord your God is with you, He is mighty to save. He will take great delight in you, He will quiet you with His love, He will rejoice over you with singing."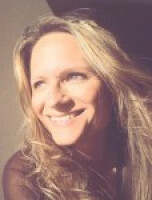 Hannah Crownover
Pastor's Administrative Assistant
Office: 775-827-3227
E-Mail:

Hannah and her family are members at SRBC. When not at work, Hannah has her hands full with her family - 2 adult children and 2 school age. Her favorite food is Italian and her favorite Scripture passage is Lamentations 3:21-26.
"This I recall to my mind, therefore have I hope. It is of the Lord's mercies that we are not consumed, because His compassions fail not. They are new every morning: great is thy faithfulness. The Lord is my portion, saith my soul; therefore will I hope in Him. The Lord is good unto them that wait for Him, to the soul that seeketh Him. It is good that a man should both hope and quietly wait for the salvation of the Lord."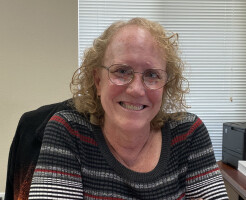 Caroline Rich
Financial Secretary
E-Mail:

Caroline has taken over Finance at SRBC. She is a retired CPA, and has lived and worked in Reno for over 30 years. Caroline and her husband Jim have two grown children and four grandchildren. Her favorite things to do are hiking, pet therapy visits with her dog Chester, and competitive fencing. You might also find her playing a pink and green bass. Her favorite food is strawberry shortcake and her favorite scripture is Philippians 4:13.
"I am able to do all things through Him who strengthens me."
Ryan Sperling
Maintenance
Office: 775-827-3227
E-Mail: